Get Ready to GO LIVE and GO BIG with MILLIONS! - Athletes now have the opportunity to connect with their fans like never before through MILLIONS. The team has launched several initiatives, tools, and programs to help athletes market their brands and products, and just kicked off another one with a new live shopping series on Instagram and TikTok! Now, athletes can sell their latest merchandise and memorabilia within minutes, all while updating fans on upcoming events and games.
As the world becomes more digital, athletes and sports organizations are increasingly turning to technology to connect with fans and drive revenue. MILLIONS connects athletes, fans, and brands through innovative technology. The platform's unique approach has been a hit with athletes, who are using MILLIONS to connect with their fans, promote their merchandise, connect with brands, and make money.
One of the newest most exciting features of MILLIONS is the ability for athletes to GO LIVE on Instagram when they have new merch and memorabilia available for sale. Athletes work with the MILLIONS team to plan and promote their careers and products on live events, which often include announcements or updates about upcoming fights, games, or events and notifying fans of the new products.
The results of these live events have been nothing short of impressive. Athletes like Franchón Crews-Dezurn have been able to sell their signed gloves within minutes of going live, with a 90% sales conversion rate. In addition, their videos quickly shoot up to thousands of views, and fans are excited to support their favorite athletes.
For example, Franchón's IG Live had a total of 150+ people join and 200+ engagements (likes+comments) within a 3 minute time frame. This level of engagement is not only impressive, but it also helps to generate buzz and excitement around the athlete and their brand.
What's even more impressive is that MILLIONS doesn't just stop at promoting the live events on Instagram. The platform also promotes the cut down of the live event across the social properties they've acquired in the athlete's sport, ensuring maximum exposure for the athlete and their brand.
MILLIONS is helping athletes connect with their fans and drive revenue through the latest in e-commerce, video, design, advertising, and data tech. By leveraging the power of Instagram Live and promoting the cut down of these events, athletes are able to make money fast while also building their brand and engaging with their fans. It's an exciting time for sports and technology, and platforms like MILLIONS are leading the way.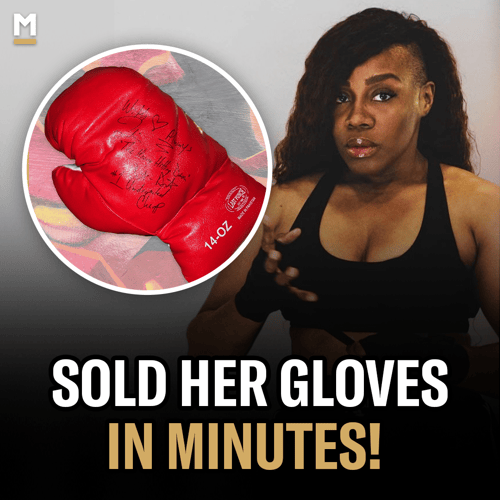 Want to schedule yourself on a live to make some sales? Email info@millions.co to get products launched on your profile, and then click the link below to schedule a time to go live!