Two MILLIONS fighters squared off in a Philadelphia boxing ring Thursday night for a heavyweight bout in the main event at Fight Night Live put on by Joe Hand Promotions. Sonny "The Bronco" Conto was the hometown hero taking on the traveling man from New York, "Fly" Mike Marshall. The two fighters put on a performance for the sold out crowd, which witnessed a six round brawl that went to the scorecards.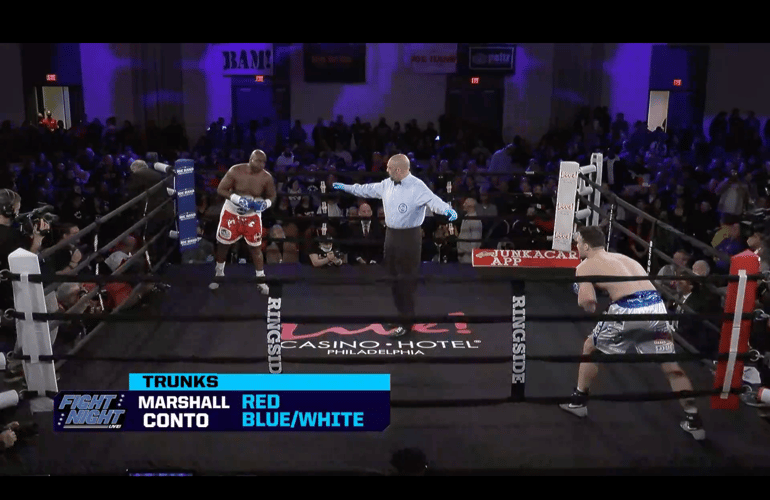 Conto came out in the first round looking like a horse just let out of the gate, galloping straight into Marshall, firing his jab like a revolver, and stringing together combinations. Conto looked like the quicker fighter, and Marshall was happy to hang back and search for opportunities to counter. In the final minute of the first round Marshall started to unload, landing some heavy body shots on Conto.
Conto caught Marshall with a hard right hand to the head early in the second round. Marshall was displaying some serious toughness, eating shots to the body and the head, but still pressing forward. Conto's whipping jabs to the body looked too fast for Marshall to handle, but still he absorbed them and stayed toe-to-toe with Conto who used his reach well to control the distance.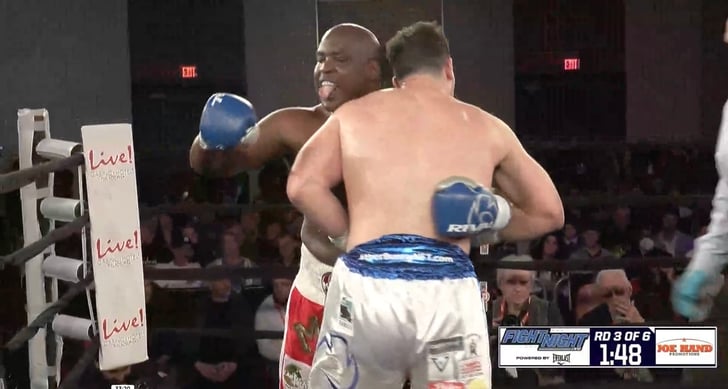 The third round opened with a flurry from both fighters, while Marshall's lips flapped away as he talked trash to Conto and his crowd of supporters, who were chanting "Conto", "Conto", "Conto". Marshall taunted the crowd and his opponent, but ate a lot of shots to the head and body in the process. Still, Marshall's toughness kept him in the fight, and he never really looked out of it. Marshall was even dancing a little bit in the fourth round, doing a little twist for the crowd.
While the boxers were displaying high level skills to go along with the Hollywood type showmanship, it was clear that Conto was getting the better of the exchanges and was consistently winning each round on the scorecards. When it went to the judge's decision, it was unanimous in favor of Conto, who remains undefeated.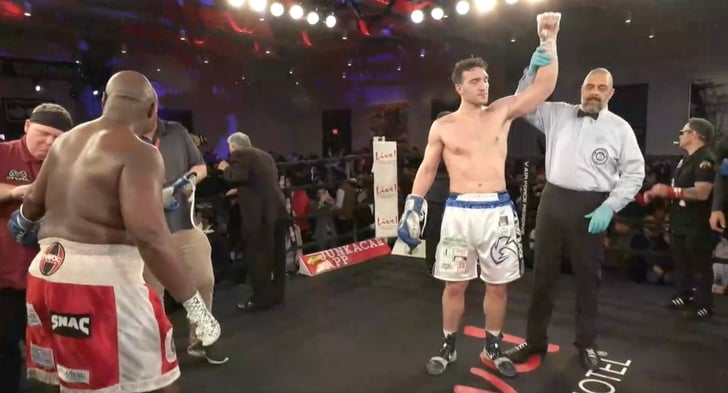 You can support both of these fighters in many different ways. You can buy Marshall's merchandise. Conto also has merchandise available for fans and you can also ask him anything and receive a personal video response. You can also follow both of their fight stories by regularly checking out the MILLIONS blog.