-Shane Mercer
We're marking International Women's Day by highlighting some of the athletes finding success on the MILLIONS platform. There are great women joining every single day, and with so many athletes doing big things in their sports, it was hard to narrow down just a few women to highlight, so we thought we would focus on the women who are crushing it in the sales department.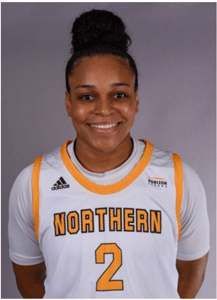 First up: Ivy Turner. She is a 5'4 guard for the Northern Kentucky University Norse women's basketball team. She has sold thousands of dollars worth of her '#2HUMBLED' merchandise line in just a few months on the platform. Turner is from Danville, Kentucky and she's in her junior year. Her solid play might have something to do with her sales success. Turner is averaging 13.4 points per game, along with nearly 4 assists and 3 rebounds per game. She's also averaging close to two steals a game. Keep your eyes on this rising star in women's basketball. You can also ask her anything.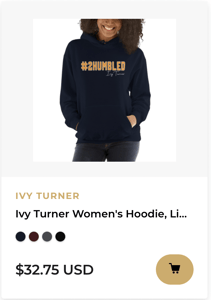 Danielle Kelly has been turning heads in the world of mixed martial arts, and not just because she's choking people out. She competes frequently in jiu-jitsu and grappling competitions and has another one coming up later this month in Singapore.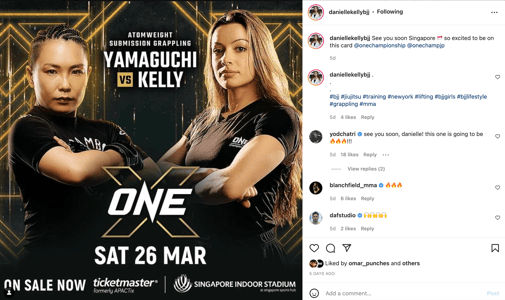 The Philadelphia native has also sold thousands of dollars worth of her Danielle Kelly merch line in just a matter of months. She thanked all of her supporters with this post on instagram a couple of weeks ago.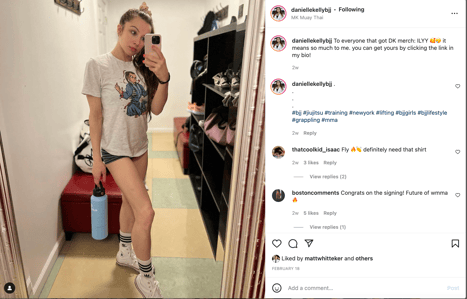 Then there's the small town girl from Salmon Arm, British Columbia who found her face on a billboard in New York's Times Square earlier this year.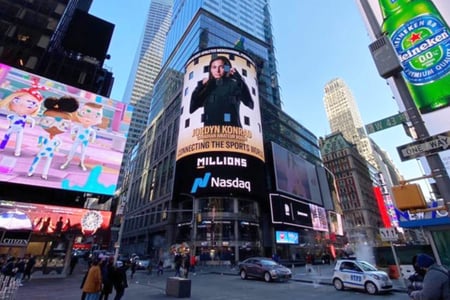 Jordyn Konrad is a Canadian amateur boxer who won a MILLIONS competition to get a spot on that billboard. She's also racking up thousands of dollars in revenue through her 'Team Konrad' merchandise. Konrad is a superstar athlete who competed in swimming before moving over to boxing. She hopes to represent Canada at the 2024 Summer Games in Paris.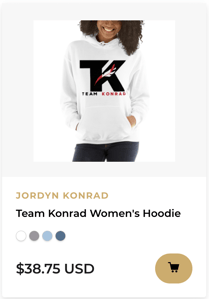 Konrad recently told MILLIONS the platform has been a game changer for her. "Selling merchandise has helped me with funds for travel to competition, which has been a huge blessing. And the process has built my confidence in putting myself out there and sharing my journey with people."
Turner, Kelly, and Konrad are the top three selling women on MILLIONS. But we have to give an honorable mention to Maryna Moroz who is brand new to the platform. Moroz is a UFC fighter from Ukraine, and with her country in the middle of a war, she wanted to do something to help. Moroz launched the "STAND WITH UKRAINE" merch line just ahead of her victory over Mariya Agapova at UFC 272. 50 percent of the proceeds are being donated to UNICEF to help children in Ukraine.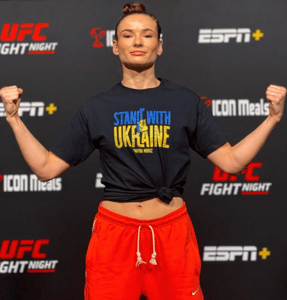 If you're an athlete, sign up today, and start making money with MILLIONS.