MILLIONS boxer Albert "Prince" Bell didn't have to work too hard to get the knockout victory in the main event Saturday night at Pulse Boxing's 'A Night of Championship Boxing 10' in Atlanta. The super featherweight fight with Daulis Prescott only seemed to last seconds, not minutes, before the lights went out…both figuratively and literally.
Bell came out in the first round briefly feeling out his opponent, before going straight to his game plan- attack the body. Bell used his jab to get Prescott to raise his hands, and when he did, Bell blasted hooks to the body. Prescott wasn't able to absorb the shots, and on the fourth body blow from Bell, he collapsed to the canvas.
Prescott laid on the mat, staring up at the ceiling, and then the lights in the building went dark. The announcer told the crowd to stay off the walls, because someone was accidentally turning out the lights. But it was a fitting moment, because Prescott was not able to get back to his feet in time and the referee waved him off while Bell danced around the ring in the dark.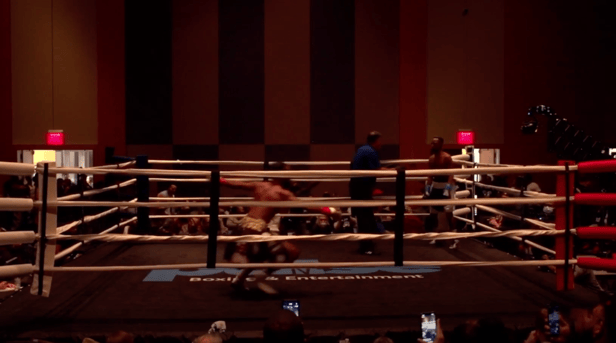 Bell notched another knockout and his 20th career victory, remaining undefeated as a professional.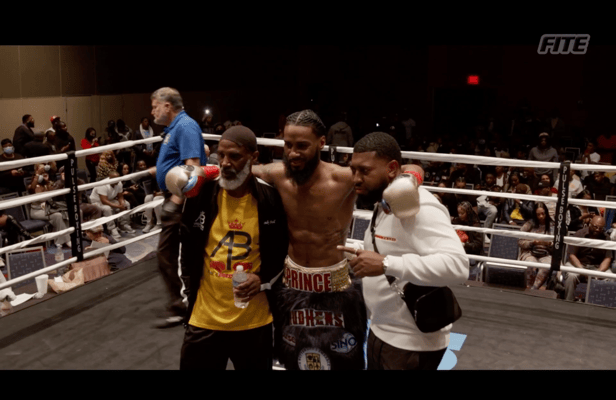 You can support Bell as he tries to climb the super featherweight boxing ranks by buying his merchandise. You can also ask him anything and he'll respond with a personal video. And keep up to date on his career by regularly checking out the MILLIONS blog.