-Shane Mercer
Cris Cyborg defends her Bellator Women's Featherweight Title against Arlene Blencowe in the main event at Bellator 279 in Honolulu, Hawaii on Saturday April 23.
MILLIONS reached out to both fighters and Cyborg responded to an ask me anything request with a personal video. We used that to create the video above, and a little further down we have the transcription of our questions and her answers.
Blencowe wasn't available, but we're getting a sense of how she prepared for this fight based on some of her social media posts. Blencowe posted this on Instagram about a week ago.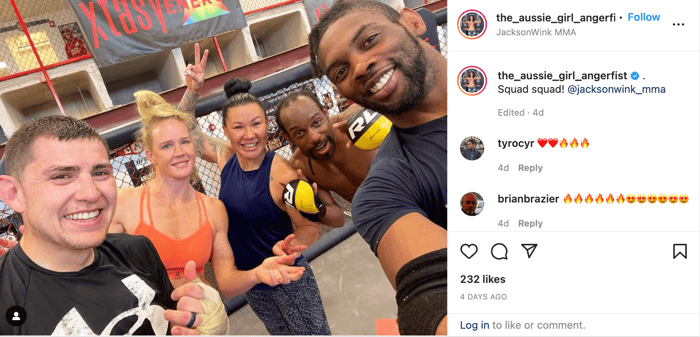 The Australian has been training at Jackson Wink MMA, a premier mixed martial arts training academy in Albuquerque, New Mexico. Blencowe has been getting some help from another legendary female fighter, former UFC Women's Bantamweight Champion, Holly Holm. And it looks like the pair got in one last cardio session in the desert before Blencowe flew out to Hawaii.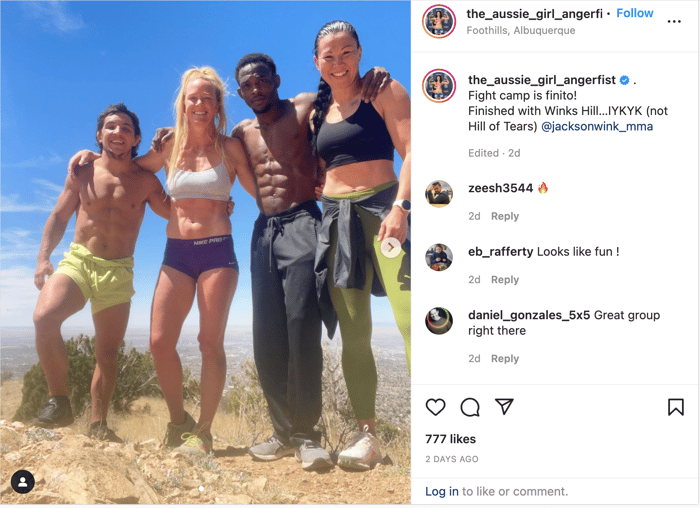 This is a rematch and Blencowe is hoping to push the fight further than the last one. Cyborg finished Blencowe in the second round with a rear-naked choke at Bellator 249 back in October 2020. The fight saw Cyborg tee off on Blencowe in the first round before taking her to the ground and controlling the rest of the round. It was the same in the second, but Cyborg got Blencowe's back, stretched her out, and sank in the choke.
As mentioned, we connected with Cyborg ahead of this rematch. Here's a transcription of that exchange.
Shane: How are you feeling heading into this fight?
Cyborg: Excited because we're going to be in Hawaii and then we're going to train hard for this fight and I always, it's like I live in a dream, I love my job, and when you love your job you never work. So I'm very excited already.
Shane: What have you been working on during training?
Cyborg: For this fight, I've been working a lot of judo. You know, my partner who is in Olympic judo represent Brazil, so I get to upgrade a little bit more from my judo. But you know, I like to train everything. You know, my grappling, my strike, my Muay Thai. I think this fight is going to have a lot of patience and opportunities are going to happen.
Shane: You get this win, what comes next for someone that's already accomplished so much in the sport?
Cyborg: If we get this win, we're going to continue training hard and you know, not just prove anything but improving and getting better in my game and that's it.
Shane: What kind of fight can fans expect and do you have a message for your fans?
Cyborg: You know when I'm stepping in the Octagon, I always want to do my best, and do a great fight for my fans. And the message for all my fans, I want to say thank you, thanks for the support, thanks Cyborg Nation for always being behind me, and I'm really happy to give a show for you guys, April 23rd.
Shane: If you could send a message to Arlene Blencowe what would you say?
Cyborg: Any message for Arlene Blencowe. So I hope she's training. I hope she's trained. Did training well. I hope she is ready for the fight for the nice fight. The April 23rd we'll do the best fight night.
Shane: What's your experience been like on the MILLIONS platform so far?
Cyborg: You know, I'm really happy with partnership with MILLIONS, you know, and it's nice when you have a company really support the fighters and support the athletes, and I'm really happy together. It's nice to send some love for my fans, so there's going to be special merchandise for you. Make sure to go to millions.co. Thank you.
You can support both of these mixed martial arts icons as they prepare to do battle by checking out their merchandise. You can also ask Cyborg anything and she'll respond with a personal video just for you.