The path to an Olympic games is often a long, winding road, travelled alone, or at least with minimal attention from the public. But for MILLIONS boxer Jordyn Konrad, the experience has been very different. For starters, the Canadian fighter from the small town of Salmon Arm, British Columbia, just had her face on a billboard in New York City's Times Square, "which wow was a crazy experience, " says Konrad.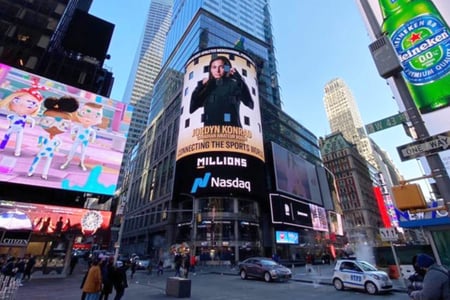 Konrad won a MILLIONS contest and says moments like that are helping her build her confidence, as she walks a path towards representing Canada at the 2024 Summer Olympics in Paris. Part of that journey includes a scheduled boxing match this week at the British Columbia Provincial Championships. "It's been a couple of years since the last provincials and I have been in the gym working since. So I want to showcase all that work and everything I have learned in and out of the ring," says Konrad.
Konrad is coming off a victory last month in Lansing, Michigan where she put her skills to the test and passed.
"It was great to get across the border for another international fight after coming back from Poland in December. My experience was another awesome one. I had a strong determined opponent that wanted to get in there and get a little rough. With that I was able to see how I handle it, as well as working on new skills, which will prove to grow me for my next fights."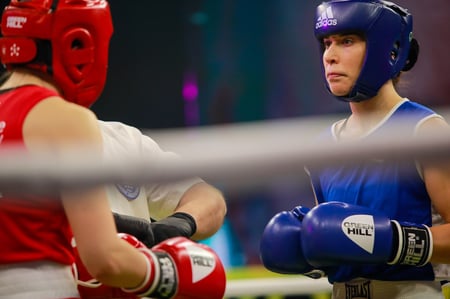 Konrad says every competition prepares her for the next one, with the singular long-term goal of boxing at the Olympics and says it "is not built on one fight or one moment. It's built on commitment to improve and consistency to my practice…every fight is an opportunity to work out new challenges and see what you have."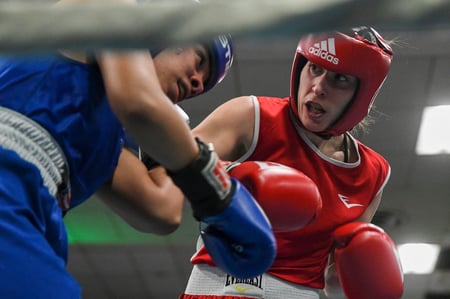 Konrad says she's been overwhelmed by the support she's received from fans as she battles her way to the Summer Games, "I would like to share my deepest gratitude and appreciation for their support. I know I am loved but have been thrown back by the magnitude in how many people stand in my corner. I am blessed to have each one of them."
You can support Konrad on her fight journey to the Olympics by buying her merchandise. And you can follow her story by keeping an eye on the MILLIONS blog.