-Shane Mercer
Regis "Rougarou" Prograis wants to become a two-time world champion in 2022, but first he has to get through Tyrone McKenna in a super lightweight fight at the Probellum boxing event in Dubai on Saturday. "The WBC just made the fight a final eliminator so that puts me in line to fight for the championship in my next fight," Prograis tells MILLIONS.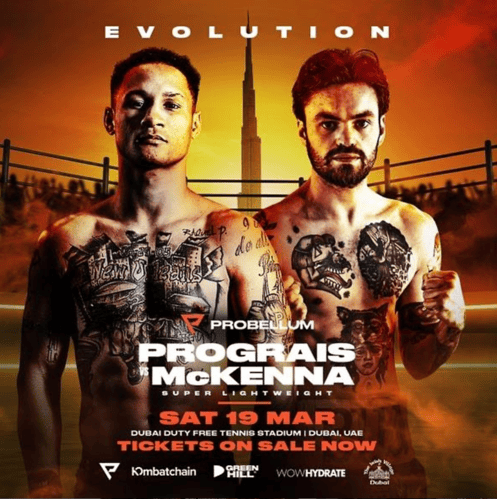 Prograis won his first world title back in 2019, but then suffered a loss later that same year. He's been clawing his way back ever since, and hopes to reach the top of the mountain later this year saying, "a win over Mckenna would put me right back in line for another title shot."
Prograis fought once in 2021 and also just one time in 2020, scoring wins over Ivan Redkach and Juan Heraldez, both by TKO. He says this next fight won't be much different and has a message for McKenna, "don't take this personally but you're about to get a serious beating because nothing is getting in the way of me becoming a champion again."
He doesn't have a specific game plan or strategy to get the victory this upcoming weekend, but instead just plans to step in the ring and be himself. "The main thing is to go out there and be Regis and nobody can beat me. I've been training 3 times a day for 8 weeks. My preparation is great so I have nothing else to worry about," says Prograis.
As Prograis looks to regain the title he lost back in 2019, he's also thanking his fans who have stuck with him through the highs and lows. "I feel like a lot of people might be writing me off but I've been working like a mad man everyday to become a champion again. So I thank my fans and my haters. Gives me motivation."
You can push Prograis and give him a boost by buying his merchandise. You can also follow his fight journey by regularly reading the MILLIONS blog.